HERE'S WHAT'S GOIN' DOWN AT THE P.E.A.
MAY FEST CLUB RIDE
May 20, 2018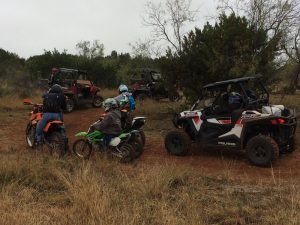 Dirt Bike Limbo TBD
Caprock Canyon Enduro…..DILLY DILLY Dinner
May 19th @ 6:00 pm
Last name beginning with
A-H bring Dessert
I-P bring Salad and dressing
Q-Z bring Bread
General Membership Meeting

05-19-2018 6:30 pm
Club Ride Sunday Morning

05-20-2018
Due to the heat we will leave PEA Camp at

8am
Primary Ride will be about 40 miles of Ranch Road
Dirt Bikes can take some trail and rendezvous at planned points
Bring the Family, Kids, UTV's, 4 Wheelers, and Dirt Bikes
BRING WATER!!!!!
BYO Trail Meals